Top 5 Places I'd like to visit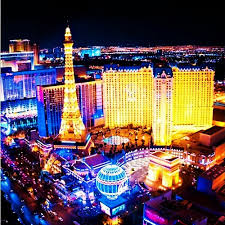 Hang on for a minute...we're trying to find some more stories you might like.
Las Vegas– I'd like to visit Las Vegas because it's full of lights and there's relatively no curfew there, its always alive and busy there.
Spain– I'd want to visit Spain because of the Soccer stadiums that are located,Like the Camp Nou, The Santiago Bernanbeu, and The Wanda Metropolitano.
Italy– I'd like to visit Italy to experience their culture and their style of life, I'd also want to go look at their home stadium The Allianz  Stadium located in Corso Gaetano Scirea.
Germany– Id like to visit Germany because it is an interesting country, I want to learn their culture and their past.
 Mexico– I'd want to visit Mexico because that's where my family is from, The culture is spectacular and the food is Excellent there, Better than any 5 star restaurant!
Source: My Personal thoughts