The Boring Company Tunnel
Hang on for a minute...we're trying to find some more stories you might like.
The founder Elon Musk announced the existence of The Boring Company in December 2016. On April 2017 that the company would use a tunnel boring machine to began digging a usable tunnel at SpaceX. Elon claims the tunnel trip will take five minutes, compared to normal driving that can take up to 45 minutes in normal traffic to go from LAX to Westwood.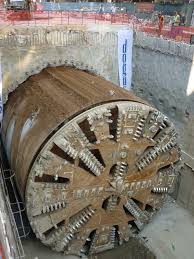 These trips will be implemented with Elon's self made Tesla Model X gets dropped into the 30-foot-wide , 15-foot-deep that extends hundreds of feet. This test tunnel took two years of planning and almost 10 million dollars in construction.
Picture Courtesy #1: Flickr
Picture Courtesy #2: Wikimedia Commons