The Grinch 2018 Now In Theaters
Hang on for a minute...we're trying to find some more stories you might like.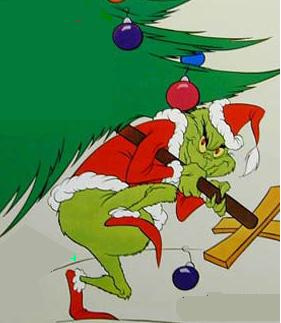 Featured Image: Flickr
Picture Credit: Flickr
Sources: Google
The Grinch PG 2018 Fantasy/Musical 1h 45m
89% liked this movie     57% Rotten Tomatoes     Metacritic 51%
Summary:
The Grinch and his loyal dog, Max, live a solitary existence inside a cave on Mount Crumpet. His main source of aggravation comes during Christmas time when his neighbors in Whoville celebrate the holidays with a blast. When the Whos decided to make Christmas bigger and brighter, the disgruntled Grinch realizes there is one way to gain peace and quiet. With the help from Max, the green grump hatches a scheme to pose as Santa Clause, steal Christmas and silence the Who's holiday cheer once and for all.
Tips:
Best times to go are on Tuesdays and Sundays for the 5$ discount (10$ reg price) at Plaza 14 in Oxnard.
Be mindful of the amount of money being brought to the theaters due to food and beverage prices being at high costs.
Movie Theaters Near You (If you live in Oxnard):
Plaza Stadium 14
255 W 5th St, Oxnard, CA 93030
Century Riverpark 16 & XD
2766 Seaglass Way, Oxnard, CA 93036
Edwards Camarillo Palace 12 & IMAX
680 Ventura Blvd, Camarillo, CA 93010