Christmas Tree Lane F Street in Oxnard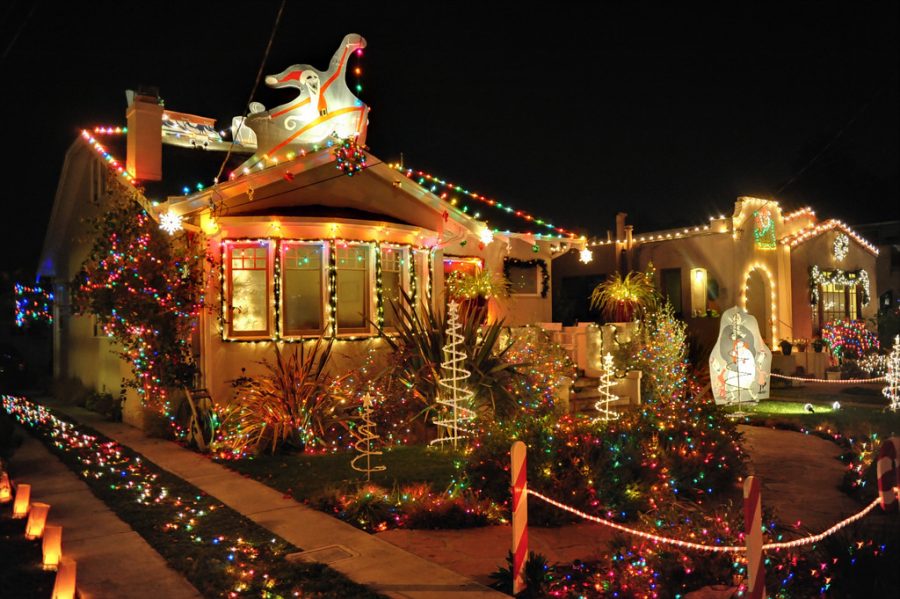 Kimberly Pichardo, Contributor
December 14, 2018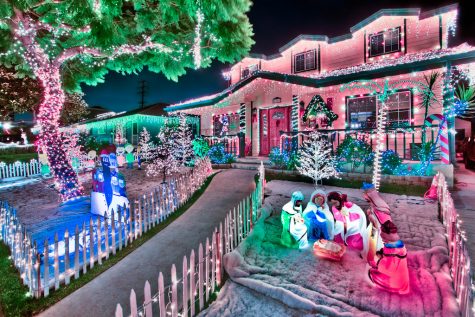 Sources: Google
Featured Image Credit: Flickr
Picture Credit: Flickr
History:
In 1992, the nearby City of Ventura's residents of Candy Cane Lane  (Teloma Drive) decided to pass the torch of the well known Ventura County tradition to Oxnard's "F" street. Donated decorations and lights, including no less than 3 scaled down animated merry go rounds, were trucked to Oxnard and a new tradition began. The event was organized and renamed Christmas Tree Lane by past neighborhood Chair, 'F' Street resident Steve Buratti. The holiday spectacle grew in 2000 when local resident and neighborhood booster, Harris Berger, added another 5 blocks of adjacent 'G' Street into the display.
Estimates of the number of visitors vary from 20,000 to 40,000 during the 2-3 week run. All decorations and lighting are provided by individual homeowners and no City support is provided other than increased traffic control and refuse barrels to lessen the impact on the residents. The residents pay for electricity themselves, contrary to local rumors.
Christmas Tree Lane Visitor Tips:
~Decorations are on from 6PM to 10PM every night, starting the second Sunday of December through December 26th.
~Visitors are asked not to walk in private yards or driveways, unless allowed by residents.
~Visitors can walk the route (the best way to fully take it all in) by parking on adjacent side streets and making the 10 block loop.
~Warm and comfortable attire recommended.
~Trash receptacles are provided by City of Oxnard at most intersections.
~Portable restrooms have been available since 2007 at 3rd and 'F' Street.
~Visitors in vehicles are asked to keep headlights on for safety reasons. Old timers to Ventura's Christmas Tree Lane remember the rule of turning your headlights off, but with 3 cross streets on Christmas Tree Lane and significantly more visitors, headlights must be on for everyone's safety.
~Carry light change, due to mini food and beverages stands at the end of some block corners.