Check Out These Delicious Vegan Ice Cream Options!
Hang on for a minute...we're trying to find some more stories you might like.
Are you vegan or lactose intolerant? These nice vegan ice cream options will have your back, most are easily accessible while some are not. 
                                                   Afters Ice Cream
Afters Ice Cream is a hipster-like ice cream shop located at various locations across California, their vegan option Choco Monster has made its debut at this years Coachella Music Festival. Choco Monster contains no dairy, their chocolate chips are made in house (no dairy also), it also includes pieces of Oreo cookies (vegan), and has a chocolatey base. Visit your local Afters Ice Cream at the Collection Riverpark! Opening hours 12PM-12AM.
                                                                                   Halo Top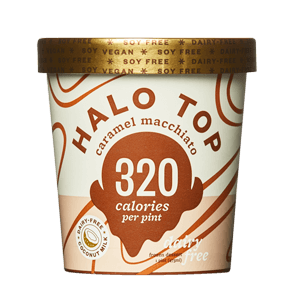 Peta
Halo Top has 14 vegan ice cream flavors, ranging from Toasted Coconut to Birthday Cake! You can find most Halo Top flavors at your local grocery store!
                                                         Ben and Jerry's
Cool As Vegan
Ben and Jerry's has a variety of non-vegan flavors, while their vegan flavors only come down to four. Many reviewers say the decadent treat is a no-go as their first ingredient is corn syrup, which is a corn based sweetener that is supposedly far more worse than cane sugar. The ice cream also has a whopping 26g's of sugar, that is a days worth of sugar in one serving. Overall, people say the ice cream tastes exactly like their non-vegan brethren.