An Interview With Ms. Buen
Hang on for a minute...we're trying to find some more stories you might like.
1. How long have you been working here at HHS?
" 18 years."
2. What is your favorite part of the day here at Hueneme High School?
"When I'm teaching."
3. What led you to work here at HHS?
"I used to be a 3rd grade teacher but then I wanted to try something new."
4. Has this always been your dream job? If not please specify.
" No, but I was very good at writing and teaching so then I was recommended to teach."
5. Who is someone who's always motivated you in your life to accomplish what you have today?
" I'm very competitive with myself so I try to do the very best I can do and my brother is my biggest
competitor."
6. Where did you grow up?
" Los Angeles, then I moved to Oxnard in my 4th grade year."
7. Where would you like to travel?
" I would love to go to Ireland. You never hear anybody wanting to go to Ireland"
8. Any hobbies?
"Used to do Martial Arts, now I run."
9. Any goals?
"Keep outdoing myself and to do better."
10. How would you describe yourself as a person?
" Busy and can never sit still."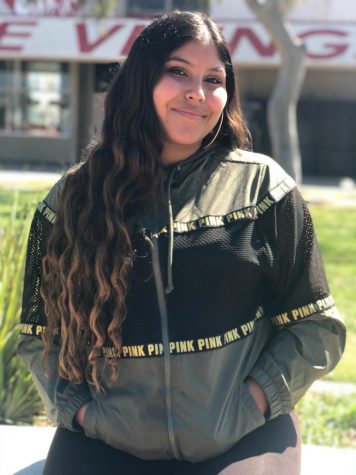 Kimberly Pichardo, Contributor


Hi my name is Kimberly Pichardo. I'm 16 years old and a Junior at Hueneme High school. I've always been a social butterfly and a huge outdoor...