Día de los Muertos at HHS
Hang on for a minute...we're trying to find some more stories you might like.
At Hueneme High school on November 2nd there will be a Día de los Muertos event that students from HHS Spanish classes to create their own project to celebrate this day.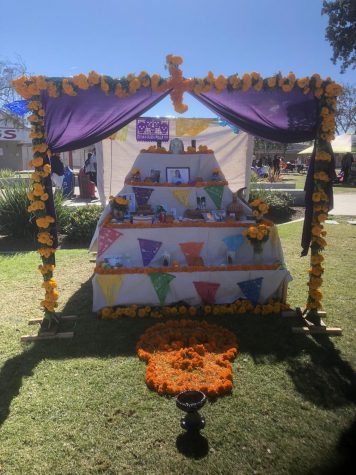 There will also be Mexican dancers that dance traditional day of the dead dances. Another thing is that there will also be a tamborazo and a grupo. This day is to honor the dead and member your loved ones that have died. This day is important to most Mexicans because it sentimental to them. Day of the dead somewhat is the Mexican version of Halloween. Though related, the two annual events differ greatly in traditions and tone. Where as Halloween is a dark night of terror and mischief, Day of the Dead festivities unfold over two days in an explosion of color and joy.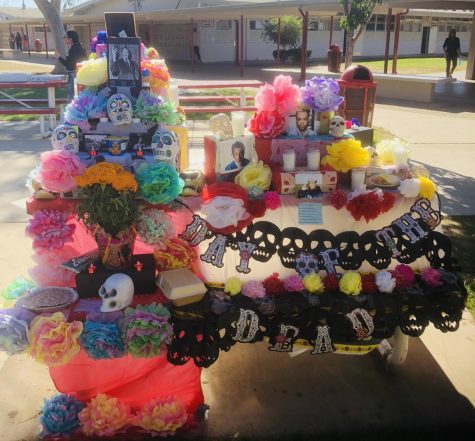 Sure, the theme is death, but the point is to demonstrate love and respect for deceased family members. Day of the Dead originated several thousand years ago with the Aztec, Toltec, and other Nahua people, who considered mourning the dead disrespectful. Thereforem, this is a day to celebrate all passed away loved ones with bright colors and positivity.

Moses Sanchez, contributor
Hello, my name is Moses Sanchez. I am 17 years old and currently attaining Hueneme High School. I was Born and raised in Oxnard California with being the...
Leobardo Rodriguez, Contributor
Hi my name is Leobardo Rodriguez. I am 17 and I love cars. My favorite hobby is building cars and seeing them run. My favorite music to listen to is usually...