Wingstop or Buffalo wild wings
Hang on for a minute...we're trying to find some more stories you might like.
Wingstop was founded in the year 1994 the first one open was in Garland, Texas. Wingstop is one of the most popular wing places to eat at. Wingstop is a place were they only serve wings wing with different sauce's, they also serve some really good fries. Buffalo wild wings was founded in 1982 in Columbus, Ohio.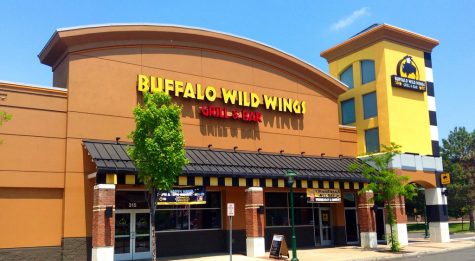 Buffalo wild wings is bigger than wingstop but the reason being is because they serve more types of food like wings, hamburgers, sandwiches, wraps. There is several people that would prefer Buffalo wild wings because most say that wingstop doesn't use the right amount of sauce . What do you prefer Wingstop or Buffalo wild wings?