Kanye West denies creating "BLEXIT" merch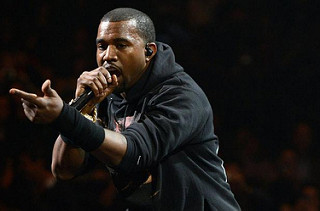 Kanye claims that he did not design the merch saying he only introduced the logo designer to Candace Owens. Meanwhile, West says that he is distancing himself from politics. Kanye in quote, had this to say, "My eyes are now wide open and now realize I've been used to spread messages I don't believe in. I am distancing myself from politics and completely focusing on being creative !!!".
Kanye designed the "Blexit" merch to urge a "black exit" from the Democratic party.
The merchandise was introduced at the Young Black Leadership Summit in Washington DC. Candace Owens said this at the summit," "Blexit is a renaissance and I am blessed to say that this logo, these colors, were created by my dear friend and fellow superhero Kanye West". Some examples of what these shirts say are; "We Free", "The Standard", and "The People". One thing is for sure, Kanye West will always end up making a way into the headlines.
Picture courtesy of Flickr
Info from HYPEBEAST