VLONE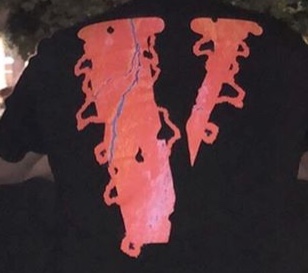 Hang on for a minute...we're trying to find some more stories you might like.
One of the best brands out right now would have to be Vlone. This clothing brand is a really hyped because people like A$AP Rocky, Playboi Carti, and Lil Uzi Vert wear this brand. Another big reason that people really like this brand is because basically A$AP Mob created the brand. The prices on this brand are pretty high, $150 and up and only a certain amount of people get to have it.
Other big rappers wear it to because it's an expensive brand and they like to flex to show that they are really rich and that they can afford anything. Jabari Shelton, better known as ASAP Bari, was the co-founder of VLONE and A$AP Mob. The brands meaning is that "you live alone, you die alone." Also another meaning of the brand is that it's not just a clothing brand, its a lifestyle as A$AP Rocky once said. Finally, the brand, "Vlone", was established in the year of 2013 in Harlem, New York City.
VLONE is a really known brand across the world because a famous rapper named A$AP Bari and A$AP Rocky made the brand. Also this brand is really hyped because famous people wear it and it's an expensive nice piece.
One time they asked A$AP Bari, "what do you think the main goal is for VLONE in the next year?" and he said, "I can't tell. I really don't have any goals. If you set a goal, it will make you disappointed if you don't achieve it. The goal is to live life" and up to this date the brand has done really good and he is basically saying that to not worry about anything and just have a fun life.
SOURCE: nssmag