How In-N-Out was created
Hang on for a minute...we're trying to find some more stories you might like.
In-N-Out Burger is an American regional chain of fast food restaurants with locations primarily in the American Southwest and Pacific coast. It was founded in Baldwin Park, California in 1948 by Harry Snyder and Esther Snyder. In-N-Out menu is very limited like a Double Double, cheese burger, hamburger, fries, and a shake. Their secret menu is 3×3, 4×4, grilled cheese, protein style, animal style.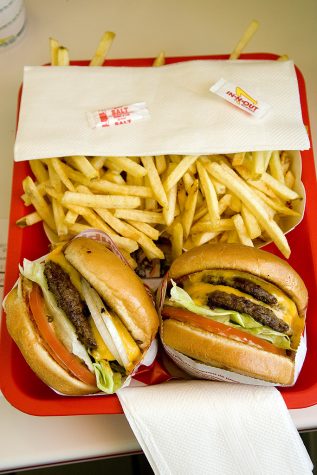 source: Wikimedia Commons 
source: Wikimedia Commons