Propositions on the November 6th, 2018 CA Ballot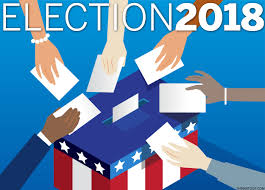 Hang on for a minute...we're trying to find some more stories you might like.
Proposition 1: If this proposition is passed, $4 billion in bonds will be going to housing programs and veterans' home loans.
Pros: would not raise taxes, helps veterans and low income families afford homes
Cons: would add on to California state funds up to $170 million annually
Proposition 2: This prop. authorizes the state to use the revenue  from millionaire's taxes for $2 billion in bonds for homelessness prevention housing.
Pros: provides housing and treatment for homeless people w/serious mental illness, will not raise taxes, get people off the streets
Cons: does nothing to support systemic barriers, takes away from mentally ill to fund bonds
Proposition 3: Provides $8.877 billion in bonds for water-related infrastructure and environmental projects.
Pros: improves long term drought preparedness, provides safe drinking water, and repairs existing canals
Cons: will take 40 years to repay, interest raises bond cost to $17.3 billion 
Proposition 4: If passed, $1.5 billion in bonds will be going to children's hospitals.
Pros: increases capacity in children's hospitals, provide the latest technology, cure more children, more jobs
Cons: increase in taxes, would be payed for in state bonds
Proposition 5: Will revise the process for home buyers who are 55 years or older or severely disabled to transfer their tax assessments.
Pros: able to move near family or purchase practical or safer homes, if they buy less expensive homes their property tax will drop
Cons: will cut up to $1 billion from local revenue from public schools, fire department, police department, health care, and other services; also in a sense will be making the rich, richer
 Proposition 6: It will repeal the 2017 fuel tax and vehicle fee increases and requires public vote on future increases.
Pros: families could save at least $779 a year on the cost of gas
Cons: quality of roads will diminish due to neglect, spending more money on your car itself due to lack of smooth roads
Proposition 7: Authorizes legislature to provide for permanent daylight saving time if federal government allows.
Pros: will end biannual time changes, keeping children, the workplace and roadways safe
Cons: children will be going to school in the dark 
Proposition 8: If passed, dialysis clinics are able to issue refunds for revenue, above a certain amount.
Pros: will give quality patient care and won't take advantage of them
Cons: will result in closure of many dialysis centers
Proposition 9: This proposition was originally on the ballot, but it has actually been removed since then. If passed, California would have been split into 3 states: California, North California, and South California.
Pros: more representation
Cons: all in all, it would be very messy, having to pay instate tuition even if it's technically  in California, more managing like having to have two more state capitols
Proposition 10: This will allow local governments to regulate rent on any type of housing, doesn't matter what.
Pros: keeps people in their homes, prevents possible homelessness
Cons: will make the housing crisis worse
Proposition 11: With this proposition, paramedics are obligated to remain on call at all times, during breaks and with no extra pay.
Pros: gives better disaster training
Cons: paramedics will never have a time to have a break, they'll be overworked and extremely tired
Proposition 12: Will ban the sale of meat from animals confined in spaces
Pros: animals will be kept in slightly bigger spaces
Cons: does not eliminate the use of cages, only increases by a little bit which is still not enough
Information courtesy of: https://ballotpedia.org/California_2018_ballot_propositions
http://www.voterguide.sos.ca.gov/propositions/12/
Pictures courtesy of: Google.com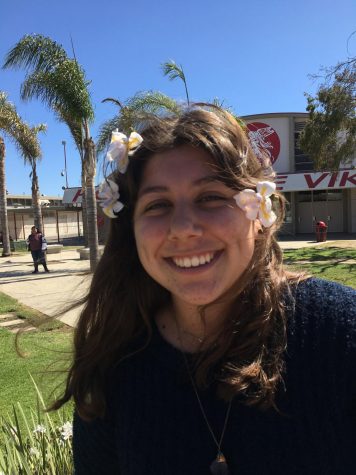 Maria Roque, Contributor
Hi, my name is Maria Roque and I'm currently a senior at Hueneme High School. I have three dogs at home: Cinnamon, Bruno, and Daisy. Once I graduate from...