Top 10 Biggest Dog Breeds
Hang on for a minute...we're trying to find some more stories you might like.
English Mastiff: 
stands 36 inches in height
averages from 200 to 300 pounds
largest recorded weight is 343 pounds
  2.  Caucasian Shepherd:
stands over 30 inches at the shoulder
traditionally used to herd livestock
can weigh up to 220 pounds
3. Saint Bernard:
stands about 35 inches in height
average weight of 200 pounds
largest recorded weight is 260 pounds
4.  Great Dane: 
measures 32 to 34 inches
weighs between 160 to 180 pounds
tallest measured is 44 inches                                                                                
 5. Irish Wolfhound:
stands up to 32 inches at the shoulder
it can weigh up to 180 pounds
originated in Ireland
6. Leonberger:                                                                                                       
stands over 31 inches tall at the shoulder
can weigh up to 170 pounds
a German breed
7. Neapolitan Mastiff:
up to 31 inches at the shoulder
weighs up to 150 pounds
often used as a guard dog because of its ferocious nature and large size
8. Newfoundland
stands at 29 inches tall
can weigh up to 150 pounds
can be famously known thanks to Peter Pan in which this gentle giant was featured as the lovable "Nana"
9. Anatolian Shepherd
reaches a height of 32 inches
weighs up to 140 pounds
has an average lifespan of 13 to 15 years
10. French Mastiff
stands up to 26 inches at the shoulder
can weigh up to 140 pounds
also known as the dogue de Bordeaux
Information courtesy of: www.mydomaine.com
Pictures courtesy of: Google.com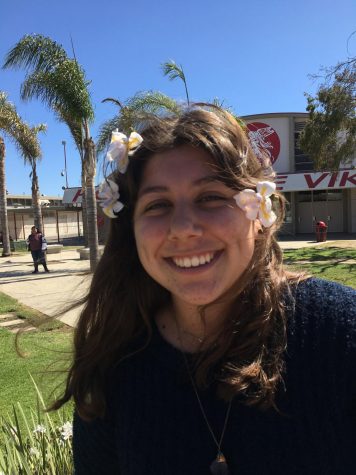 Maria Roque, Contributor
Hi, my name is Maria Roque and I'm currently a senior at Hueneme High School. I have three dogs at home: Cinnamon, Bruno, and Daisy. Once I graduate from...