The 2018-2019 NBA Season Commences!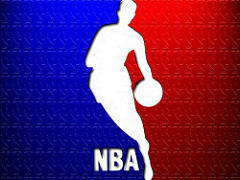 NBA fans around the world are rejoicing to hear that the 2018-2019 season is about to begin.
Followers of the NBA are pretty certain of who will win the NBA Finals this year (Hint. WARRIORS), but that doesn't necessarily mean that there isn't any other story lines to follow this season.
With the huge addition of LeBron James to the Lakers in the off season, competition in the Western Conference will have a major increase. The Houston Rockets added former All-Star Carmelo Anthony to the roster, the question remains, Will Carmelo do more harm than good? The San Antonio Spurs made a huge transaction this off season with the trading of Kawhi Leonard for All-Star DeMar DeRozan from the Toronto Raptors. This trade transforms these teams' rosters tremendously.
A new rule has been added this year, the rule is, when the offensive team secures its own rebound, the shot clock resets to 14 seconds unlike the previous 24 seconds in the other years.
We shall see how this season will play out, nevertheless, this season should be filled with tons of exciting & intense moments us NBA fans love!