USMC History, Battle of Chapultepec
Hang on for a minute...we're trying to find some more stories you might like.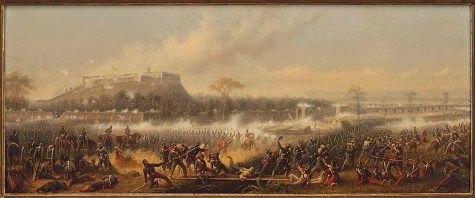 Photos courtesy of Wikipedia 
In 1847, knowing that the capture of the Palacio Nacional would greatly disrupt the Mexican army, the Marines stormed the enemy fortress during the Battle of Chapultepec.
After two days of battle, Marines gained control of the castle, and were given the honor of raising the Stars and Stripes over the Fortress to mark their victory. Upon seeing this an officer of the Mexican Army said "let the Mexican flag never be touched by a foreign enemy", and Mexican General Antonio López de Santa Anna replied with "I believe if we were to plant our Flag in Hell the damned Yankees would still take it from us."
90 percent of the Marine corps officers and NCOs (Non-Commissioned Officers) who fought in the battle were killed, this lead to an addition to the uniform called the blood stripe worn by NCOs and above to commemorate those who died in the battle.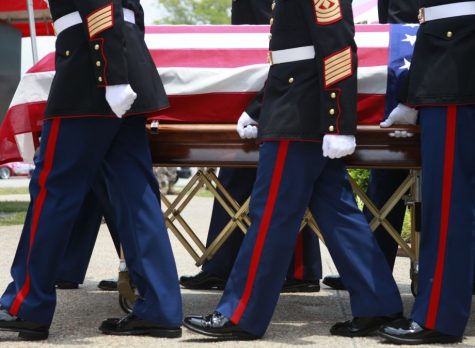 Photo Courtesy of google
Upon returning home, the same Marines presented their flag to the commandant. Their victory remains a part of Marine Corps tradition, In the opening line of the Marines' Hymn. "From the halls of Montezuma"