An interview with Kimberly Pichardo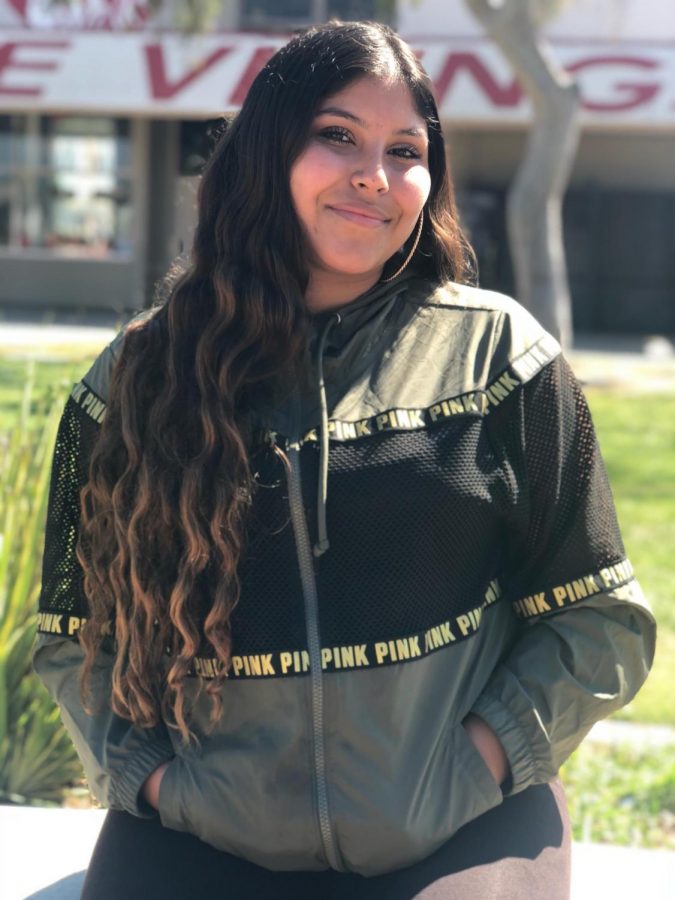 1. If you were to have any dog what would it be?
" If I were to have any dog it would either a Pomeranian, weiner dog, or a husky. "
2. What types of sports do you like?
" The sports I like are dance cheer-leading and I love to watch football. "
3. What's your favorite fast food place?
" My favorite fast food place would have to be Buffalo wild wings. "
4. If you can travel anywhere where would you like to go?
" If I can travel anywhere I would like to go to Cancun. "
5. Who's your favorite artist?
" My favorite artist is YG."
6. What's your your future goal?
" My future goal is to go to college or a university. "
7.What's your dream job?
" I want to work with something that involves physiology, so a social worker. "
8. What grade are you in?
" I'm in the 11th grade. "
9. What's your favorite color?
" I have more than one favorite color and they are red,purple,burgundy,navy blue and black. "
10. What's your favorite candy?
" my favorite candy would have to be chocolate. "
11. what's your favorite clothes brand?
" My favorite clothes brand would have to be Forever 21 and Zumiez. "