Titanic diving tours maybe in 2018.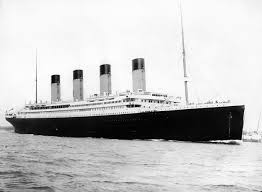 In 1912 Titanic set aboard.. but later on in the cruise the unsinkable boat sank…
In may 2018 there is said to be a dive by a company named Blue Marble Private that wants to charge $105, 129 per person.
Unbelievably , the first voyage to visit the wreckage is already full.
What do you get for the money you spend?
Three hours exploring the remains of the 269-meter-long ship
Three potential days of diving, with dives lasting three hours
A fancy title: Clients are known as Mission Specialists and will learn to assist the expedition team in the submersible and aboard the expedition yacht.
" The Titanic Museum has welcomed nearly 3.5 million visitors since opening in 2012, and was named the World's Leading Tourist Attraction at the World Travel Awards in 2016. "
http://www.cnn.com/travel/article/titanic-wreck-dives/index.html