Difference Between Veterans Day and Memorial Day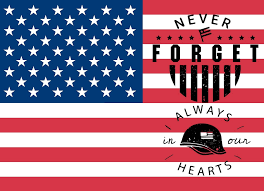 Hang on for a minute...we're trying to find some more stories you might like.
Many people take these two days to party and not really think about what those days really mean in fact. We get those two days off as a symbol to recognize Veterans and fallen soldiers.
Veterans Day
This federal day lands on November 11 and it is to honor all those who served in the military. Although when it first started, it was a day to honor the end of World War I. Veterans Day officially started in 1918. With approval from legislation, November 11 became official.
Memorial Day
Memorial Day always lands on the last Monday of May, and this holiday is to pay tribute to all of those fallen soldiers that have fought for our freedom. As when this holiday started, it was for soldiers or family members to go visit their love ones grave and decorate it with American flags. For all those fallen soldiers that did not have family around, they would set up flags on the rest of the graves. That day was chosen because it was known that by the end of May, all the flowers bloomed around the country.
  Courtesy of:  Reader's Digest