Christopher Robin coming soon….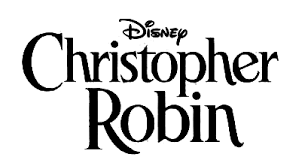 Director: Marc Forster
Release date: August 3, 2018 
Drama/Adventure ‧ 2 hours
(film not yet rated)
Story line :
A working-class family man, Christopher Robin, meets his childhood friend Winnie-the-Pooh, who helps him to rediscover the joys of true life.
An adult Christopher Robin, who is now focused on his new life, work, and family, suddenly meets his old friend Winnie the Pooh, who returns to his unforgotten childhood past to help him return to the Hundred Acre Wood and help find Pooh's lost friends.
Check out this amazing trailer:
courtesy to youtube & https://commons.wikimedia.org/wiki/File:CHRISTOPHER_ROBIN.png