Comedy Movies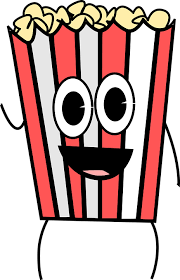 The Hangover: Three buddies wake up from a bachelor party in Las Vegas, with no memory of the previous night and the bachelor missing. They make their way around the city in order to find their friend before his wedding.
Groundhog Day: A weatherman finds himself inexplicably living the same day over and over again.
Anchorman: The Legend of Ron Burgundy: Ron Burgundy is San Diego's top-rated newsman in the male-dominated broadcasting of the 1970s, but that's all about to change for Ron and his cronies when an ambitious woman is hired as a new anchor.
The Big Lebowski:"The Dude" Lebowski, mistaken for a millionaire Lebowski, seeks restitution for his ruined rug and enlists his bowling buddies to help get it.
Happy Gilmore:A rejected hockey player puts his skills to the golf course to save his grandmother's house.
The Jerk: An idiotic man struggles to make it through life on his own in St. Louis.
Dumb and Dumber:The cross-country adventures of two good-hearted but incredibly stupid friends.
Animal House: At a 1962 college, Dean Vernon Wormer is determined to expel the entire Delta Tau Chi Fraternity, but those troublemakers have other plans for him.
Planes, Trains & Automobiles:A man must struggle to travel home for Thanksgiving with an obnoxious slob of a shower curtain ring salesman as his only companion.
The 40-Year-Old Virgin: Goaded by his buddies, a nerdy guy who's never "done the deed" only finds the pressure mounting when he meets a single mother.