NBA Playoffs
Hang on for a minute...we're trying to find some more stories you might like.
The NBA playoffs have arrived and the best teams have made it to have a chance at being the 2017-2018 champions.
The first two games have been played now and so far most of the teams are leading their series 2-0. A team that has really surprised everyone is the New Orleans Pelicans because they won their first two games on the road. The Trail Blazers have a lot of improvement to do if they want a chance at beating the Pelicans.
A wounded Celtics team have also made their mark by proving that they are still a strong opponent that others should fear. Their young players have really stepped up in these two first games of the series and it is looking very bad for the Milwaukee Bucks. It looks like the Raptors might be able to sweep the Wizards in 4 games. Also the Warriors look like they might be sweeping the Spurs in this first round of the playoffs. The Warriors have no Stephen Curry but it looks like Kevin Durant and Klay Thompson will be able to carry the team until he returns.
It looks like the Cavaliers might have a good chance at beating the Pacers but it has yet to be determined. The first two games both teams have been able to start with a big lead but they then begin to lose it towards the last couple of minutes of the games so it will be an interesting series to watch. The 76ers and the Heat have also battled it out in the first two games both winning one of the two. The 76ers are the favorites to pass to the next round but in the playoffs it can all change very quickly.
The Thunder are also tied loosing their second home game to the Utah Jazz. If the Thunder want this series to finish in 5 games their big three needs to step up and show why they are a team to be feared of. Donovan Mtchell will be the Thunders biggest threat in this series and if they let him score the way he did in last game then they will not be able to pass to the next round. It looks like it will be an easy first round for the Houston Rockets. They have beaten the Timberwolves twice now and it looks like it will continue for the next two games.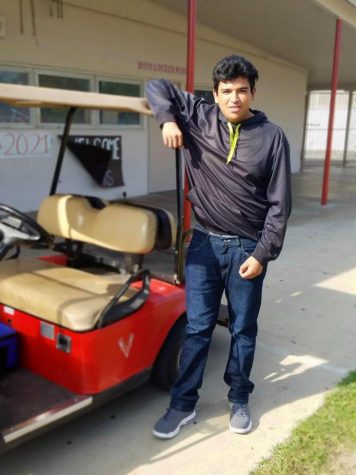 Marco Andrade, Contributor
My name is Marco Andrade and I am a senior at Hueneme High School. My favorite sport to play is basketball but, I also like to play many other sports....