Rappers To Look Out For
Hang on for a minute...we're trying to find some more stories you might like.
Rap is growing very popular over the past 10 years. To Lil Wayne and Kanye West to New generation like Lil Uzi Vert and Lil Pump. Rap is taking the world by storm and the "Sound cloud Generation" marking a new dawn. For example, Soundcloud had 10 of their artist make it to the billboard top 100 and some look like they will not slow down no matter what. This new generation is going to blow up soon and you should be on the look out for them.
Yung Bans
Yung Bans is an Atlanta rapper who had a couple of his songs blowing up in the past couple months. Also to start the new year right, he dropped his Yung Bans Vol 3. He been on house arrest for about two years for a murder charge and is awaiting trail, so hopefully he doesn't plead guilty.
Lord Linco
Lord Linco is a Virginia based rapper who been in the rap game for a while now. He is dropping his mix tape and he has an album coming soon and I feel like 2018 is his year.
Pollari 
Pollari is an another Atlanta rapper who been grinding slowly to get to the top of Soundcloud wave. He has collabs with Lil peep, Lil Tracy, and Lil Yacthy. He was considered to be a 2017 XXL freshman list. He is a very exciting rapper and I can't wait for him to get the attention he deserves.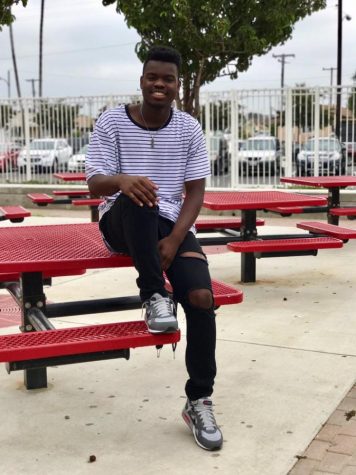 Jalen Baker, Contriubtor
Hello, my name is Jalen Baker. I am a senior at Hueneme High School. I enjoy playing basketball and I am currently on the basketball team for the school....