Interview with Vanessa Smart
Hang on for a minute...we're trying to find some more stories you might like.
Vanessa Smart has been getting a lot of recognition lately so I asked her some questions to get to know her better. Vanessa Smart is a sophomore at Hueneme High and has been playing basketball since she was very young. She also has a high GPA with a 4.5 and has honor classes.
Q: How do you want your teammates to remember you?
A: "I just want my teammates to remember me as someone they enjoyed playing with."
Q: Do you have a pre-game ritual that you do before every game? If so, why?
A: "No I don't. Everyday, your body feels different when moving on the court, so I just do what I feel like I need to do to get going and warmed up that day."
Q: What moment this season were you most proud of yourself?
A: "This season, I was most proud when we won our CIF division because I had been going to watch those games for a couple years and I was finally participating in it and was successful."
Q: What do you think you have improved on this season?
A: "This season, I think I have improved on being a better and more vocal team leader."
Q: Who is your role model? Who do you look up too? Why?
A: "My biggest role model that I look up to would have to be my dad because he has sacrificed so much to put me in a position to be successful."
Q: How does it feel to have your dad as a coach?
A: "It can honestly be frustrating at times but I know I'm lucky to have him as a coach because he will always have my best interests at heart."
Q: How does it feel to make it this far this season?
A: "I'm very proud of the whole team because everyone had to work hard for us to make it this far."
Q: Why did you decide to play?
A: "I decided to play when I was younger because I enjoyed sports and especially basketball. Now, I see it as a way to hopefully get me to college."
Q: What do you do in your free time?
A: "In my free time I really try to practice as much as possible because I believe that no matter who you are, there is always something  you can work to improve."
Q: Who is your biggest supporter?
A: "My biggest supporter would have to be my entire family because they have gone through this journey with me every step of the way."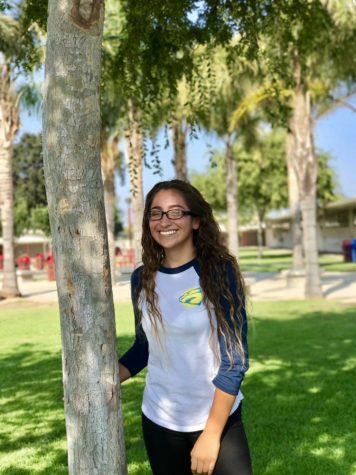 Colleen Castellon, Contributor
Hi, I'm Colleen Castellon and I'm 17 years old. I was born on Leap Year so I guess you can say I'm 4 years old. I have attended Hueneme High School since...