Frozen 2 Director Reveals Details About Frozen 2
Hang on for a minute...we're trying to find some more stories you might like.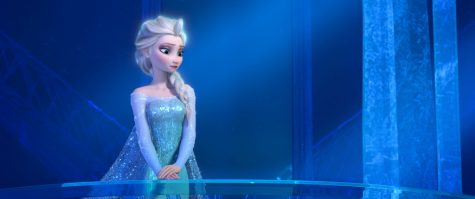 Elsa from Frozen can be the very first animated charterer from Disney to be gay! The director from Frozen revealed that perhaps Elsa is going to have a girlfriend. It is not a for sure thing but they are hoping everyone agrees on the decision. If this decision were to go through it would be iconic.
Disney is thinking deep about giving Elsa a girlfriend in the upcoming movie. Many of the LGBT activists have made up a hashtag on twitter that reads "#GiveElsaAGirlfriend."
Some people agree with this idea because it would be a great example to the little kids that it is okay to be gay. It's okay to love whoever you want, doesn't matter the gender.
On the other hand, heterosexuals are not okay with this idea, while the LGBT is praising it. U.S Director Gregoria Mertz even did a counter petition online that says "Disney: No Princess for Queen Elsa." We will just have to find out with what they are going to do, the internet is rooting for her to be gay, hopefully they do!
Frozen 2 will be out in theaters on November 29th, 2019.
PC: https://www.flickr.com/photos/jiff01/10981524756
Information Credit: http://www.dailymail.co.uk/tvshowbiz/article-5452317/Director-Frozen-2-reveals-Disney-Elsa-girlfriend.html