Rainbow Brownie Cupcakes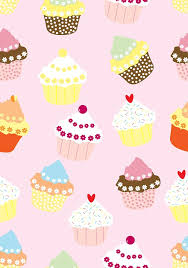 For cupcakes you will need :
1 Foodstirs Chocolate Lovers Brownie Mix
2 eggs
1/3 cup oil
2 Tbs water
For frosting you will need: 1 Foodstirs Organic Vanilla Frosting Mix
3 Tbs unsalted butter, cubed
2 Tbs yogurt, Greek or plain
1 natural red dye packet
1 natural yellow dye packet
1 natural blue dye packet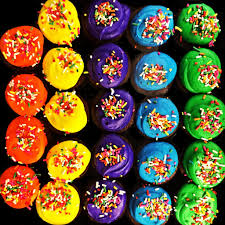 Prep: 30 min
Bake: 15 min
Makes about: 6 brownie cupcakes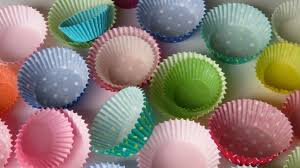 For the cupcake: 
First of all you want to start by preheating your oven and setting out your cupcake liners in a pan.
In a big enough bowl mix together the eggs, oil and water. Then afterwards you're going to want to add your brownie mix and blend.
Pour in your finished brownie mix into your cupcake liner pan and finally bake for about 15 minutes.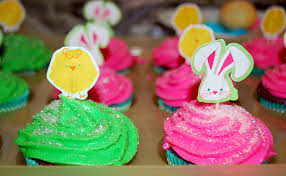 For the frosting:
You are going to blend the butter, yogurt and dry frosting mix in a large bowl until creamy. Then so after that divide the frosting into how many bowls of different food coloring you will like to make and place it in the piping bag for final frosting placing results.
Courtesy:
https://youtu.be/oT9vL8jkkXo
https://www.flickr.com/photos/angryjuliemonday/4494602288
https://www.flickr.com/photos/lynnfriedman/17374650645
https://pixabay.com/en/photos/scrapbooking/
https://foodstirs.com/blogs/recipes/over-the-rainbow-brownie-cupcakes?utm_source=Outbrain&utm_medium=Discovery&utm_campaign=test&utm_content=Yum%21+Foodstirs+%27Over+The+Rainbow+Brownie+Cupcakes%27&utm_term=Slashfilm