Coming soon.. Twitter will live stream local broadcasts during breaking news events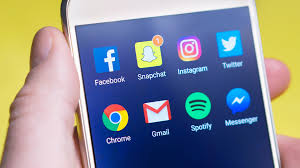 When trying to figure out the latest news we often tend to go to twitter not just because you can see whats happening in a click of a second but also because  it has become the quickest place to find updates. 
Twitter's video lead, Kayvon Beykpour, told BuzzFeed that the service is trying to find new ways to "surface credible and relevant information to help people stay informed."
The service is leaning into furthering the partnering with local news stations to stream their broadcasts during major breaking stories.
A commnet also by buzzfeed states "the addition is particularly interesting because it shows Twitter leaning into news just as Facebook is trying to step away from it"
While local news is great for getting accurate information during a breaking event, its presence won't necessarily attack misinformation.
Since some of it is spread intentionally and continues to spread after the fact, when the broadcast is over.
Are you excited about this new twitter news?
http://maxpixel.freegreatpicture.com/Twitter-Hand-Cursor-Computer-Tweet-Keyboard-175493
https://www.flickr.com/photos/lafabriquedeblogs/512839164
https://www.theverge.com/2018/2/15/17016434/twitter-local-news-broadcasts-breaking-events