Kylie's Big Reveal to Us!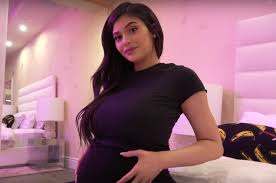 Facts:
Kylie Jenner has given birth to a baby girl.

'My beautiful and healthy baby girl arrived February 1st and I just couldn't wait to share this blessing'.

She also took to YouTube to share an 11-and-a-half minute video titled 'To Our Daughter' chronicling her pregnancy journey.
Kylie revealed to us on her social medias after 9 months of speculations….. that she did have a beautiful healthy baby girl on Febuary 1st.
Kylie's baby ultrasound and her posing with her cute baby bump.