Olive garden is now serving a new dish.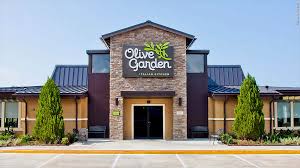 Italian nachos 
The new dish is officially known as "loaded pasta chips"
Released February 1st, 2018
Fried lasagna pieces topped with mozzarella and parmesan cheese; meat sauce containing chicken, meatballs, and sausage; cherry peppers; and Alfredo sauce.
A plate of Loaded Pasta Chips is available for just $7.49
can even be ordered online for swift pick-up service at your friendly, neighborhood Olive Garden until April 1.
picture