Top 5 Musical Artists of All Time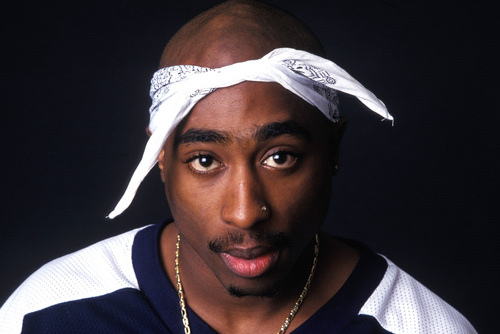 Ximena Ortega, Contributor
April 2, 2019
Hang on for a minute...we're trying to find some more stories you might like.
Everyone loves music, right? Whether it's classical, rock, pop, R&B or rap, everyone has a taste and love for something. I'll be looking into the top 10 musical artists of all time, from now to some decades back in time. This list will be mostly based on success and beginnings throughout extensive careers and excluding popularity and controversy.
5. Tupac Shakur: Called one of the greatest rappers of time by 90's kids and almost everyone else, Tupac Shakur had a successful career which was unfortunately cut short in 1996 . Tupac Shakur or 2Pac or Makaveli was one of the original artists to popularize the well known genre of rap and the usage of 'diss' tracks. Starting his line of work in 1987, Tupac began as a roadie, backup dancer and MC for the hip hop group Digital Underground before taking off as a solo artist. In 1991, his debut album 2Paccalpse Now was released and he later became a central figure in West Coast hip hop. Tupac also introduced social issues into the genre with songs such as "Trapped" and "Brenda's Got A Baby". Not only was he a successful rapper but he was also an actor, starring in Poetic Justice alongside Janet Jackson in 1993 and Gang Related in 1997, both films receiving critical praise. All was good until September 7, 1996 as Tupac was shot multiple times in a drive-by shoot out by a still unknown person. Tupac later died by his wounds on the 13th, just six days later. Tupac is one the best selling artists of all time having sold over 75 million records worldwide. Much of his work has been noted for addressing contemporary  social issues that plagued cities and is considered a symbol of resistance and activism against inequality.
4. Janet Jackson: It's Janet, Ms. Jackson if you're nasty. Love that song. Anyways, Janet Jackson is one of those legends that someone needs to have listened to "Nasty" or "Rhythm Nation" at least 4 times in their entire life. Janet is one of the 9 famous Jackson kids and is the second most famous. She originally was gonna be a girl group, with older sisters Rebbie and La Toya, but nothing ever came from the group. She began singing and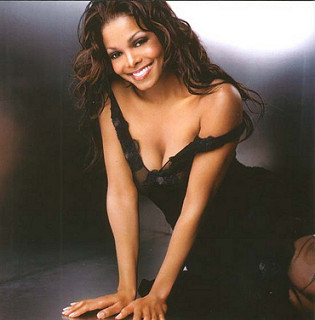 dancing along with her famous brothers on their variety show The Jacksons in 1976 at the age of 10. The following year, she was selected to play Penny Gordon Woods on the sitcom Good Times. Her debut album, Janet Jackson, was released in 1982 but didn't get much success and little promotion. In 1986, her album Control was released and became widely successful, reaching No. 1 on the Billboard 200 and was certified fivefold platinum by the RIAA with wide hits such as "What Have You Done For Me Lately", "Nasty", "Let's Wait Awhile", "When I Think Of You", and "Control". She continued her success into the 90's and was even called a LGBT+ icon as her album, Velvet Rope, showed issues with homophobia and AIDS with track "Together Again". The album didn't reach much success as her previous albums. Her 2015 album Unbreakable, which I personally own and love, was released as a come back album and became very successful. Her Unbreakable tour was very successful but was delayed twice due to a surgery and a pregnancy. I personally went to two of her shows and both were absolutely amazing. Ms. Jackson is an absolute legend as she continues her work at an upcoming music festival. No one will ever compare to Ms. Jackson and her greatness.
3. Freddie Mercury: Oof, there's so much to say about one of the most flamboyant stars in the world. Farrokh Bulsara or Larry Lurex or Freddie Bulsara started out studying music and learning different instruments since he was very young. As he grew, he joined different bands before meeting with Brian May and Roger Taylor to form Queen. In 1974, they released their first hit, "Killer Queen", which reached No. 2 on the U.K. charts and No. 12 on the U.S. charts. The following year, Night at the Opera, was released which included the now most infamous song "Bohemian Rhapsody" and topped the Britain charts. The band continued to give some razzle dazzle throughout the 70's and 80's with big hits such as "We Are The Champions", "Another One Bites The Dust" which I do not recommend to play at a funeral, "Crazy Little Thing Called Love", "Under Pressure" featuring David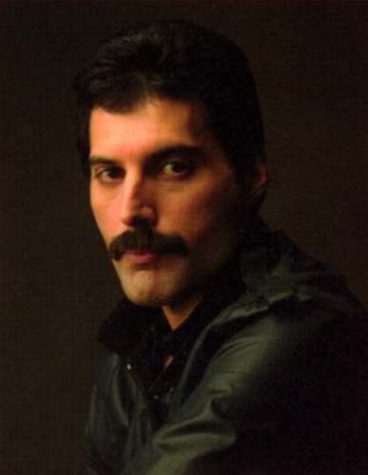 Bowie, "Radio Ga Ga", "We Will Rock You" which now plays at multiple sports events and "One Vision". The band played at the 1985 Live Aid charity concert and wowed the crowd with Mercury wearing just a tank top and jeans, not one of his flamboyant outfits. Adding on to his line of work, Mercury released some solo albums such as 1985's Mr. Bad Guy and collaborated with opera singer Montserrat Caballe for 1988's Barcelona. As Mercury was known to not give interviews and hide his personal life, he did not promote Queen's tour for Innuendo in 1991 and rumors of health problems began. On November 23, 1991, Mercury announced to the public that he is HIV positive but unfortunately died the next day from AIDS-related bronchial pneumonia. You know the flamboyant Freddie Mercury was dedicated to his craft. His 1991 song, "The Show Must Go On" which was reportedly the final song he ever recorded, Freddie was told that it probably wouldn't be possible to record the song due to his declining health and what he said was glorious. He said "I'll [email protected]#ing do it, darling" and downed some vodka before absolutely killing the song. Is the world ever gonna get someone like Farrokh Bulsara again? The answer is no. He was too dedicated to his craft. By the way, "Break Free" is a great song.
2. Whitney Houston: Who doesn't jam to "How Will I Know"? Queen Whitney Houston was rightfully given the title as being one of the greatest voices of her generation. Starting out singing in church since she was little along with her mother, she knew by that time that she had a gift when it came to singing. She began performing in her teen years to get a record deal but was discovered by a photographer for her natural beauty and became one of the first African-American women to appear on the cover Seventeen magazine. When she was 19,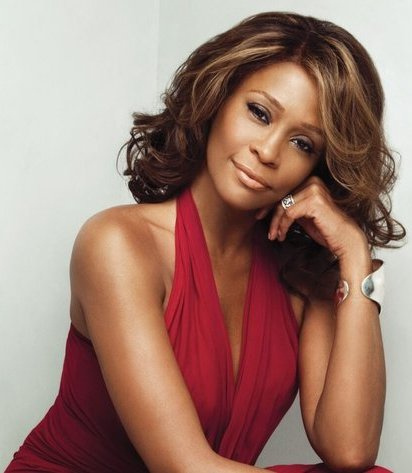 she was discovered at a night club and was signed into Arista records. She made her debut on television in 1983 on The Merv Griffin Show, singing "Home" from The Wiz. In 1985, she released her self titled album, Whitney Houston, and it became an immediate success with hit songs such as "Saving All My Love For You" and "How Will I Know". She released another album simply titled Whitney two years later and it became just as successful as the last one with the mega hit and very catchy "I Wanna Dance With Somebody (Who Loves Me)". In 90's, she dabbled into mostly soundtrack albums such as for The Bodyguard which she also starred in and included the very hard to sing hit "I Will Always Love You" which as released in 1992. She also starred in Waiting To Exhale and The Preacher's Wife which also had successful soundtracks. Later on in the early 2000's, her career began to decline. In the early 2000's, she was named the most awarded woman of all time. After years of struggle in her personal life, she released I Look At You in 2009 as a comeback album but it received a warm welcome from music fans and mixed reviews from critics. After working on a film with Jordin Sparks and being approached to be a judge on the American version of the X Factor, she died in her home on February 11, 2012 in her bathtub after supposedly drowning. Honestly, you can say whatever you want and say that a certain artist is the next Whitney but the truth is that there's never gonna be another Whitney as she truly was one of the greatest voices of her generation.
1. Michael Jackson: This one's obvious. The King Of Pop was certified was the most successful artist of all time a few times throughout his 40+ years in the music industry. Starting out with his brothers in a group called The Jackson 5, he had been singing on stage since the age of 5. After a minimal amount of years of the group, he began releasing solo albums with his debut being titled Got To Be There in 1971. His least successful album, Music And Me, didn't hit the mark with fans. In 1979, he released Off The Wall which became extremely successful which included hits such as "Don't Stop Till You Get Enough" which won him a Grammy, "Rock With You" and  "She's Out Of My Life". I personally really like "Burn This Disco
Out". Three years later, he released Thriller and oof the success on this one. Thriller stayed at the top of the charts for 80 weeks and still remains as the best selling album of all time after 37 years. The album included hits such as "Thriller", "Beat It" and "Billie Jean". The album received 12 nominations at the Grammys and won 8 trophies, still the most any artist has ever won in one night. He continued his success with successful albums such as Bad, Dangerous, HIStory, and Blood On The Dance Floor, winnng multiple awards and eventually winning the Grammy Legend Award in 1993. After the 2000 however, his career began to somewhat decline. After releasing Invincible in 2001, it became his lowest selling album at only 13 million copies. It still had the hit "You Rock My World" which is honestly one of my favorite songs. He faded in and out of the spotlight for a while. He won the Chopard Diamond award in 2005, he has an award named after him, put into the Grammy Hall Of Fame twice, won the International Artist award, American Music Award of Merit, NRJ Music Award of Honor, you name it. Unfortunately, Michael Jackson died at the age of 50 on June 25 2009 due to cardiac arrest because of an overwhelming amount of propofol. Screw the doctor. Despite what the media says, Michael Jackson will always be the King Of Pop and his legacy will live on.
Picture Credit: Janet Jackson, Freddie Mercury, Whitney Houston, Michael Jackson
Featured Image Credit: Tupac Shakur
Information Resources: Tupac Shakur, Janet Jackson, Freddie Mercury, Whitney Houston, Michael Jackson