How to make Rice crispy treats
There is three easy steps to making rice crispy treats.
First step you melt butter in a large sauce pan on low heat then you add your marsh-mellows.
You cook until the mash-mellows are completely melted & the mixture is well blended don't forget to stir constantly, then remove from the heat.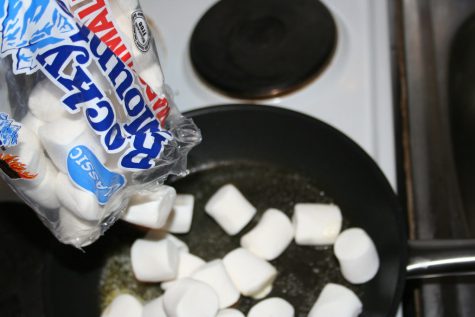 You add your desire cereal & mix well.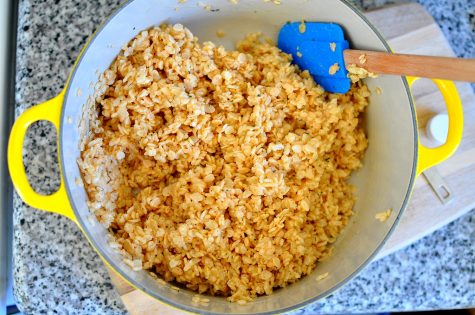 On your pan don't forget to add cooking spray! When finish let cool and enjoy.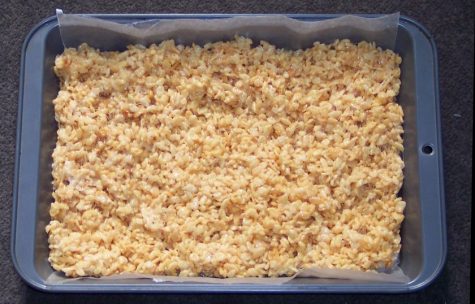 courtesy:
https://commons.wikimedia.org/wiki/File:Krispietreat.jpg
1http://www.flickr.com/photos/like_the_grand_canyon/4206689606/