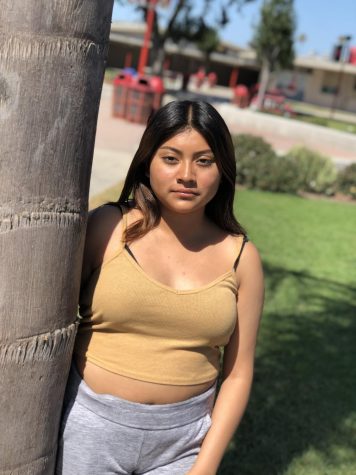 My name is Yuliza. I attended to Hueneme High School as a junior. Here are 10 facts about me:
- I love to travel, I've been to a few places like Mexico and Panama.
- Tacos de Asada is my favorite food.
- My favorite sport is soccer. I use to be in a team in middle school.
- One of my favorite colors is blue.
- I love watching tv. One of my favorite show is Friends.
- My pet peeve is when people eat with their mouth open I find that disgusting.
- My favorite ice cream is vanilla since it has a good flavor.
- I can't stand people who chew their gum loudly it is annoying.
- I would love to travel to Hawaii.
- The most boring sport to play or watch is tennis.
Yuliza Avalos , contributer
Mar 09, 2020

10 Ways To Be Healthy

(Story)

Feb 11, 2020
Jan 27, 2020

Pablo Ruiz Picasso

(Story)

Jan 08, 2020
Dec 16, 2019

Stacey Stites Case

(Story)

Dec 11, 2019

How careful Are You Online?

(Story)

Dec 05, 2019

Christmas History

(Story)

Dec 05, 2019

10 Ways to be a Successful Student

(Story)

Dec 05, 2019

Background Of Thanksgiving

(Story)

Dec 03, 2019

Interviewing Kinverly Garcia

(Story)

Nov 08, 2019

Interview on Saray Cortez

(Story)

Nov 07, 2019

Do Reality TV Show Influences Teenager's Bad Behaviors?

(Story)

Oct 30, 2019

Benefits of eating healthy

(Story)

Oct 30, 2019

The Amazon Rainforest

(Story)

Oct 28, 2019

Is wearing makeup bad for your skin?

(Story)

Oct 25, 2019