My name is Kimberly. I'm currently a Junior at Hueneme High School. My favorite subject is Math because I like to work with numbers. I'm a shy person but once you get to know me I'm loud.
On my free time, I like to go to the beach and the movies with my friends. I like to go on long cruises and parties to Malibu because we have a good time. My favorite colors are blue, gray and black. I like to go out an eat with my family because it brings us together. My favorite season is winter because I enjoy staying in watching movies while drinking hot chocolate.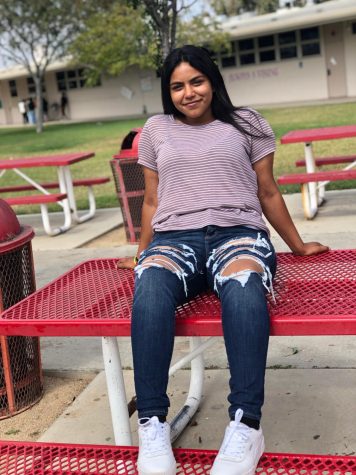 In the future, I want to become a Neonatal Nurse. I want to be able to help the babies in need. My goal is to travel the world because I like meeting new people and try out new things.
Kimberly Barajas , Contributor
Dec 16, 2019

What is Alzheimer's Disease

(Story)

Dec 16, 2019
Dec 16, 2019

Why to visit Puerto Rico

(Story)

Dec 10, 2019

An interview with Athena Medrano

(Story)

Dec 09, 2019

Facts about snakes

(Story)

Dec 06, 2019

Facts about Giraffes

(Story)

Dec 05, 2019

Interview on Syerra Rodriguez

(Story)

Nov 22, 2019

What is leukemia ?

(Story)

Nov 05, 2019

Facts about box jellyfish

(Story)

Nov 04, 2019

Top 10 places to visit during winter

(Story)

Nov 04, 2019
Oct 28, 2019

What is a intermittent explosive disorder ?

(Story)

Oct 24, 2019

Benefits of Pineapple

(Story)

Oct 19, 2019

What is thyroid cancer ?

(Story)

Oct 15, 2019
Oct 02, 2019

Becoming a Neonatal Nurse

(Story)

Oct 02, 2019

10 Facts about Polar Bears

(Story)

Sep 27, 2019

What is anxiety ?

(Story)