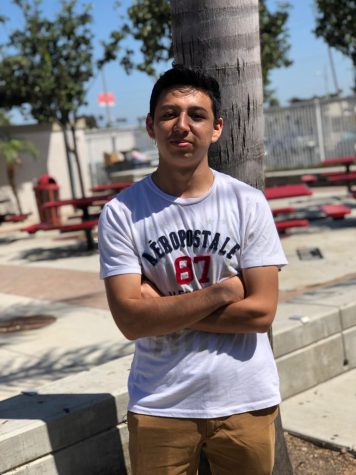 Hi, my name is Juan 
I'm a junior at Hueneme High School.
I like to hit the gym to stay in shape and its a way of meditating.
I love pineapple on my pizza because it gives it a fresh taste.
I played soccer for most of my life as a safe and healthy alternative 
to have fun.
My favorite soccer team is FC Barcelona because I'm a big fan of Messi.
My favorite subject at school its science because I learn about how the universe works.
My favorite season of the year is winter because I love spending Christmas with my family.
During the weekends I to go to parties to eat food and dance.
My favorite app on my phone is snapchat because that's the app I use to stay in touch with my friends.
I'm planning on becoming an architect because I like to design and improve things.
Juan Flores, Contributor
Jan 28, 2020

Triangle Shirtwaist Factory Fire

(Story)

Jan 08, 2020
Dec 16, 2019

Top 10 Richest Presidential Candidates

(Story)

Dec 06, 2019

Tepache, a Typical Mexican Beverage

(Story)

Nov 21, 2019

The Bottled Water Industry

(Story)

Oct 30, 2019

Interview with Mark Martin

(Story)

Oct 17, 2019

Top 10 Movies to Watch this Weekend

(Story)

Oct 03, 2019

First production car to hit 300 mph

(Story)