Hello, my full name is Jesus Castellanos. I am currently 17 years old and I will be turning 18 years old next year. I live with my 2 brothers, 1 sister, and my parents as well. I am a student at Hueneme High School. I enjoy playing soccer because it makes me forget about everything. I like to go shopping on my free time because I like to be out and about.
I love food because it is so good! I love my mom because she is a very hardworking woman and she tries her best to give my siblings and I the things that we want. I love my family because when we spend time together we always have a great time. I also like to go out to parties and dance because it distracts me from school for a couple of hours.
My favorite places to go eat are Toppers, El Arco Iris, and Mcdonalds because at Topper's I like to order Hawaiian style which is pineapple and ham and at El Arco Iris I like to order a torta de Milanesa and at Mcdonalds, I order Mcchickens with fries and all that is delicious. My favorite place to go is six flags because all the rides there are scary and very fun to get on.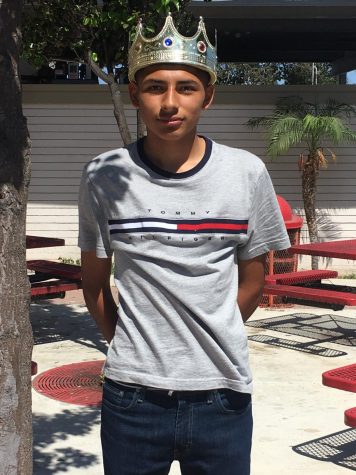 Last but not least, I love my best friends because it's always fine to be around them and when we spend time together, its nothing but laughs with them.
Jesus Castellanos, Contributor
Mar 13, 2020

5 things to avoid putting in your body

(Story)

Feb 12, 2020

For Officer Martin

(Story)

Jan 16, 2020
Jan 16, 2020
Jan 13, 2020

Facts about Janus Greek God

(Story)

Jan 10, 2020

facts about Seizures

(Story)

Dec 06, 2019
Dec 06, 2019

Facts about Hippos

(Story)

Dec 06, 2019
Dec 05, 2019

Facts about Oranges

(Story)

Dec 05, 2019
Dec 05, 2019
Dec 05, 2019
Dec 04, 2019

Facts about earth

(Story)

Dec 03, 2019

Facts about Pandas

(Story)

Dec 02, 2019

Facts about colors

(Story)

Nov 07, 2019
Nov 07, 2019
Nov 05, 2019

Top 3 Christmas movies

(Story)

Oct 29, 2019
Oct 29, 2019

Top 5 movies for Spooky Season

(Story)

Oct 24, 2019

My Experience Of Soccer

(Story)

Oct 24, 2019
Oct 15, 2019