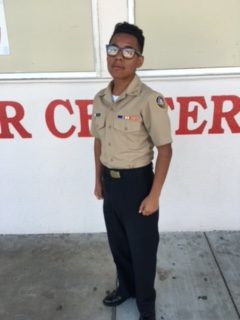 Today I am interviewing myself  here are some facts so you can get to know me.
What are my hobbies?
I like to work out.
What are my favorite foods?
Tacos and Panda Express.
What do I want to be when I am older?
I would want to be in the Army medical field.
What college would I want to go to?
I would like to go to UCLA.
What is my favorite color?
My favorite color is dark blue.
What do I like to  do on my free time?
I like going out with friends, skateboarding, and listening to music.
Three words to describe me?
Funny, short, and serious.
Jesus Avendano, Contributor
Feb 01, 2017

A Story Of My Childhood

(Story)

Dec 12, 2016

10 Things I Enjoy About December

(Story)

Dec 02, 2016

10 Interesting Facts About Dogs

(Story)

Nov 07, 2016
Oct 21, 2016

10 Facts About The Month Of October

(Story)