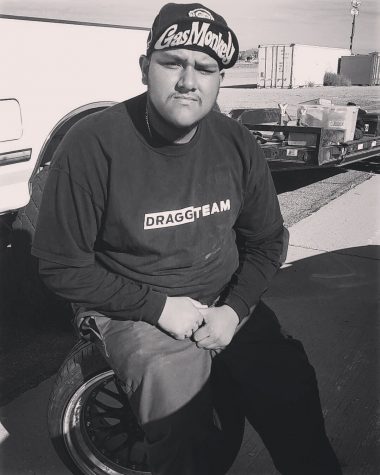 Hello ladies and gentlemen. First of all, I would like to thank you for visiting the HHS Voyager. Now let me introduce myself, I'm Emilio Castaneda, a Senior at HHS and this is the first time I have written for the school newspaper. I'm a very outgoing person in the sense that I'm always working on either my car or truck and also working on anything that has a motor and wheels. I'm also part of the DRAGG automotive after school program. I'm also really into science fiction and horror movies along with your traditional action and comedy movies. When I'm not working or watching movies, I spend a lot of time reading blogs on the newest car and truck trends that are popular.


 Q: What kind of cars do you have? A: I own a 1965 ford mustang and I'm currently working on a 1969 Chevrolet C-10 and 1966 ford f10o


What kind of music do you listen to? A: I listen to a wide variety of music from reggae to Rock.


 Q: What is your dream career? A: My dream career would be to have a hot rod shop that puts out some of the baddest cars on the streets, along with being a pro-stock driver in the NHRA or a formula drift driver.



What would you call your shop? A: Actually i already have a name in mind: Man Made Hot Rods & Customs.


Why did you come up with that name? A: I came up with that name because since the beginning of hot-rodding man has been the only force shaping and crafting metal  into works of art.


Who has inspired you? A: The people that have inspired me are my Grandpa Emilio Hernandez because he is a master welder and mechanic and does his best to support me, Also George Barris inspired me with the way I see cars and how can i modify them.


Q: What are your favorite movies? A: My favorite movies are the Halloween series, the Star Wars series, and Blood In Blood Out


 Q: Do you have any plans after high school? A: Yes, World Domination... no but in all seriousness I plan on going to Universal Technical Institute to broaden my horizon of work options.


Thank you for reading the HHS voyager, I hope you all have a wonderful day.
Emilio Castaneda, Editor