Top 5 places to visit
Rome, Italy- From the Colosseum to the port of Ostia Antica to the beautiful Vatican City and the Sistine Chapel, Rome, the "Eternal City," is brimming with ancient history. Its history, art, architecture, and natural beauty. Rome has amazing water fountains, and great varieties of food and you can visit the most famous artist of all time Michelangelo. Places you should visit are Florence, Pompeii, Ostia, Antica, Tivoli, wineries, and the most beautiful churches you will ever see!
Bora Bora – Bora Bora is the pinnacle of romanticism. With stylish overwater bungalows and floating villas with direct access to the sea, its hotels provide a delightful sense of isolation, while their terraces provide breathtaking views of brilliant sunsets. Bora Bora is a volcano that no longer exists. Picnic on a motu and then visit another if you want to explore the lagoon. On the water, you can choose from jet skis, paddleboards, outrigger canoes, sailboats, catamarans, or a glass submarine.  Once you've passed the coral reef, you can go big-game fishing or deep-water diving.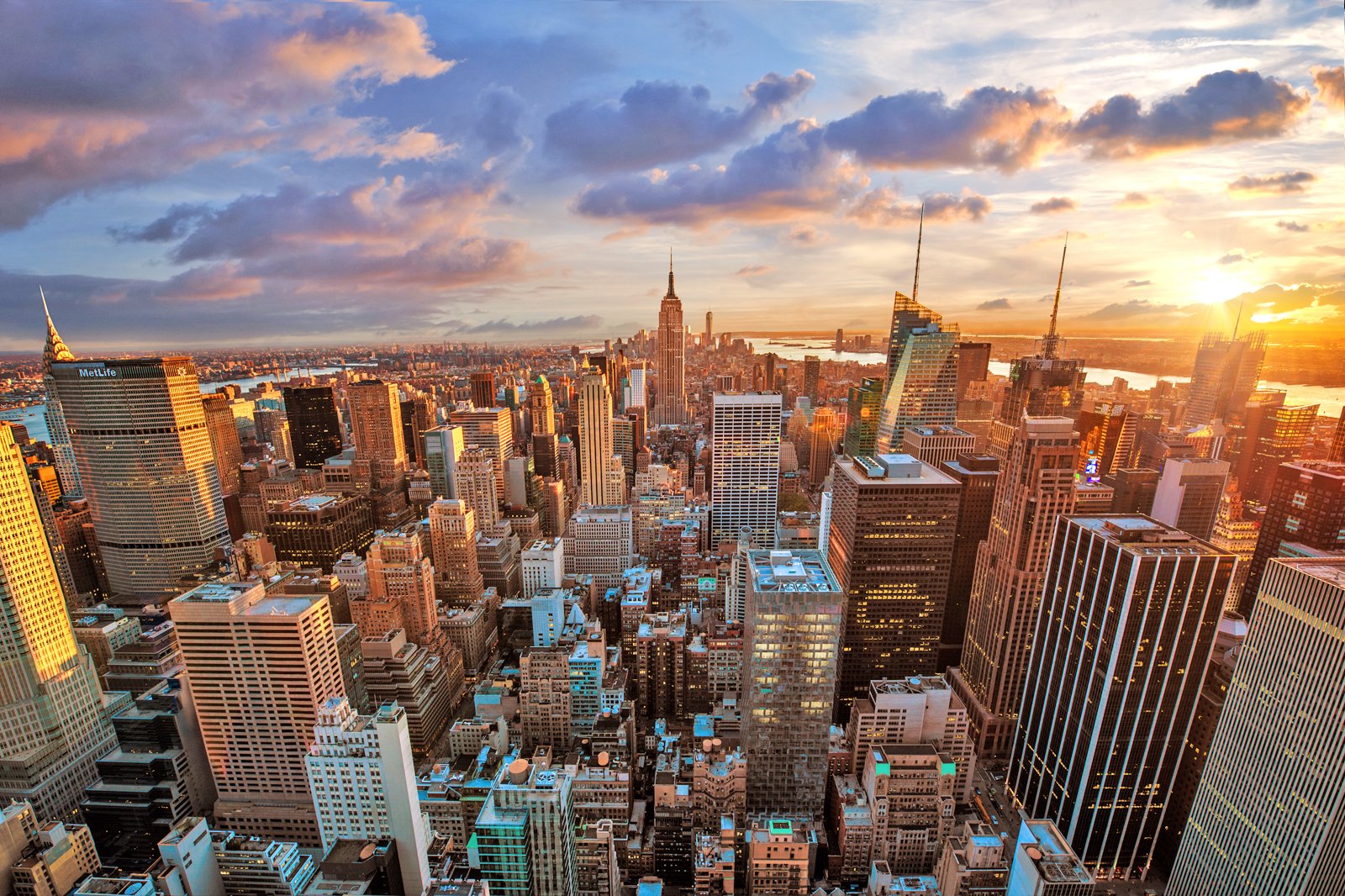 New York City – New York City provides tourists with a wealth of opportunities, diversity, and energy. The city has long been the best in the world for fine eating, cultural activities, and shopping. It's a great city for tourists, but it may be daunting at times, which is why many visitors prefer to visit by cruise ship. Exclusive apartments and hotels overlook Central Park, which is an iconic aspect of New York's landscape. Central Park is host to a variety of sculptures, fountains, lakes, and a zoo.
Los Angeles – Movie studios, the Sunset Strip, Venice Beach, landmark museums, world-famous amusement parks, wineries, breweries, outdoor activities, vibrant nightlife, and much more abound in Los Angeles, they are known as the entertainment center of the world.
Glacier National Park –The park offers a wide range of outdoor activities throughout the year. Among the activities accessible are ice fishing, snowshoeing, rowing, and more than 700 kilometers of hiking routes. In the winter, the park is great for cross-country skiing. In the off-season, mountaineering, rock climbing, and cycling are popular hobbies. Things you can do are see the wildlife, go on park drives, go hiking, visit the garden wall, go camping and lodging, air tours, and they even offer breakfast, lunch, dinner ice cream, all while watching the amazing views.