Coronavirus Cases are Multiplying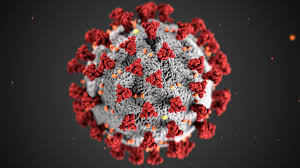 After Sunday, 9/27/2020, Coronavirus cases have increased by more than 10% compared by this week. Some states that are having an increase in Coronavirus are Alabama, Alaska, Colorado, Idaho, Maine, Michigan, Minnesota, Montana, Nevada, New Jersey, New Mexico, North Carolina, and many others. The U.S. could have a Coronavirus outbreak during fall and winter. The percentage could possibly increase by double than what it is right now.
According to Dr. Chris Murray, director of the University of Washington's Institute for Health Metrics and Evaluation, staying indoors and staying away from people can make a huge impact if everyone did it. During this whole Coronavirus outbreak, there have been 756 daily deaths but numbers could possibly jump to 3000 during December.
Credit to: Madeline Holcombe and Dakin Andone. for more info: https://www.cnn.com/