Before the end of last year, the Central Coast Alliance United for a Sustainable Economy (CAUSE) released a report titled "Housing Crisis 805," which provides information on housing in the cities of Oxnard, Ventura, and Santa Paula.
The information came from a survey given out to the people residing in the Ventura and Santa Barbara Counties' cities in the summer of 2019. The survey takers were primarily those who are part of the immigrant and/or working-class communities. The questions asked related to rising rent and limited housing targets those who primarily speak a language other than English, who have darker skin, and who an immigration status.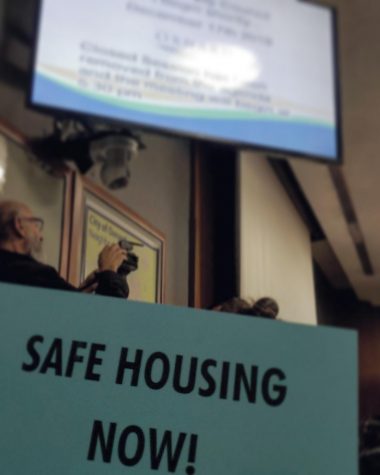 Three proposed ideas to counter the crisis detailed in the report that said report brought up are as follows: the approval of policies that grant areas more affordable housing, density variation in areas zoned for single-family homes, and rezoning commercial and industrial areas that are no longer being fully utilized.
The report states that federal housing funding has been decreasing since the 1970s in favor of the Section 8 program. This method made it so that low-income renters were competing for housing with the middle class, reducing motivation to make low-income housing in favor of high-rent housing.
Nowadays, landlords in this region are less likely to rent to those participating in the Section 8 program. This means that housing for those covered by Section 8 is limited, making them more likely to turn to housing with poor conditions and more susceptible to intimidation from landlords. While a law has been introduced to prohibit this very scenario, SB 329 still requires renters to speak out first.
Information Source: Ventura County Reporter
Featured Image: Wikimedia Commons
Other Image: Kimberly Garcia