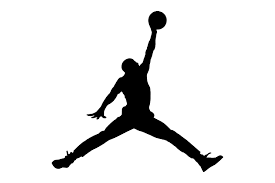 #1 Kanye West "Yeezy" –  On September 15, 2016, Kanye West along with the help of Adidas released the most hyped up shoes at the time. The Yeezy 350 boosts quickly became popular among the Hip-Hop community and a staple of the "Hype-Beast" community. According to SneakerNews.com, the Adidas Yeezy line reached up to  1.5 billion sales in 2019.
#2 Tyler The Creator "Golf Le Fleur" – Tyler's shoe was created to promote his new album at the time "Flower Boy"  with the help of Converse. The first set of shoes was released back on July 13, 2017, but members of Golf at the Golf Fashion show were given a pair before release back in 2016.
#3 Drake OvO Jordan 12's –  Drake signed a shoe deal with Jordan back in December 2013. He announced it during one of his shows in Portland, Oregon, saying he had became inducted in the "Team Jordan Family" and was grateful for the opportunity.
#4 Travis Scott X Air Jordan 6 – The Air Jordan 6 "Travis Scott" was set to release on October 12th, 2019. They were first seen on Travis Scott during his SuperBowl Half-time show in 2019.
#5 Pharrell Williams X Adidas NMD – Pharell Williams collaborated with Adidas to release a pair of a vibrant and colorful line of shoes.  The first pair of shoes was released back on July 22nd, 2016.  
Picture credits: 1. google
2. google
3. google
4. google
5. google