Christmas Themed Nail Ideas
Hang on for a minute...we're trying to find some more stories you might like.
Ladies it's that time of the year again. Why not go to your nail salon lady and ask for Christmas themed nails? We are constantly changing the color and designs on our nails each time we have our next manicure appointment, so here are 5 Christmas themed nail ideas.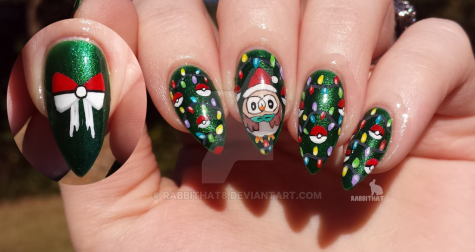 Picture Credit: Google
1. The Pokemon Christmas themed nails
Description:
~almond cut shaped nails
~sparkly green nail polish for the base
~red, yellow, purple, light blue, and green nail polish for the background lights and Pokemon figures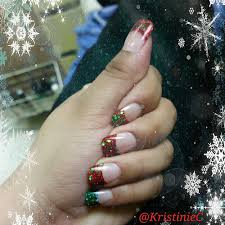 Picture Credit: Flickr
2. Red and Green French Tip Glitter Nails
Description:
~squared cut nails
~red and green nail polish for the tip
~red and green glitter for the tip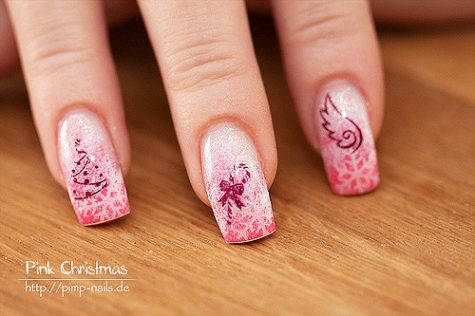 Picture Credit: Flickr
3. Red Snow Flaked Christmas Themed Nails
Description:
~squared cut nails
~red nail polish for the tip
~white nail polish for snowflake
~clear glitter nail polish
~Christmas figured stickers for nails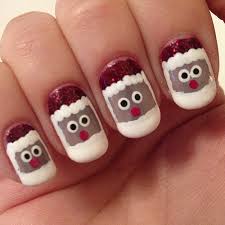 Picture Credit: Flickr
4. Santa Nails
Description:
~round cut nails
~red, white, black, and brown nail polish
~red glitter nail polish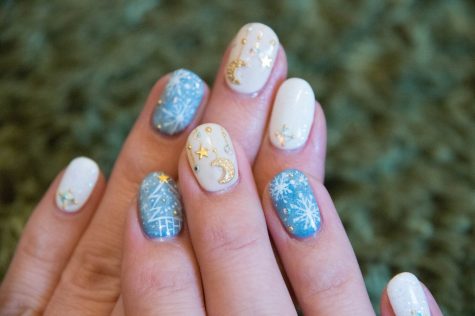 Picture Credit: Flickr
5. Blue and White Christmas Themed Nails
~round cut nails
~light blue, white, and gold nail polish
~mini Christmas themed stickers
Featured Image: Flickr