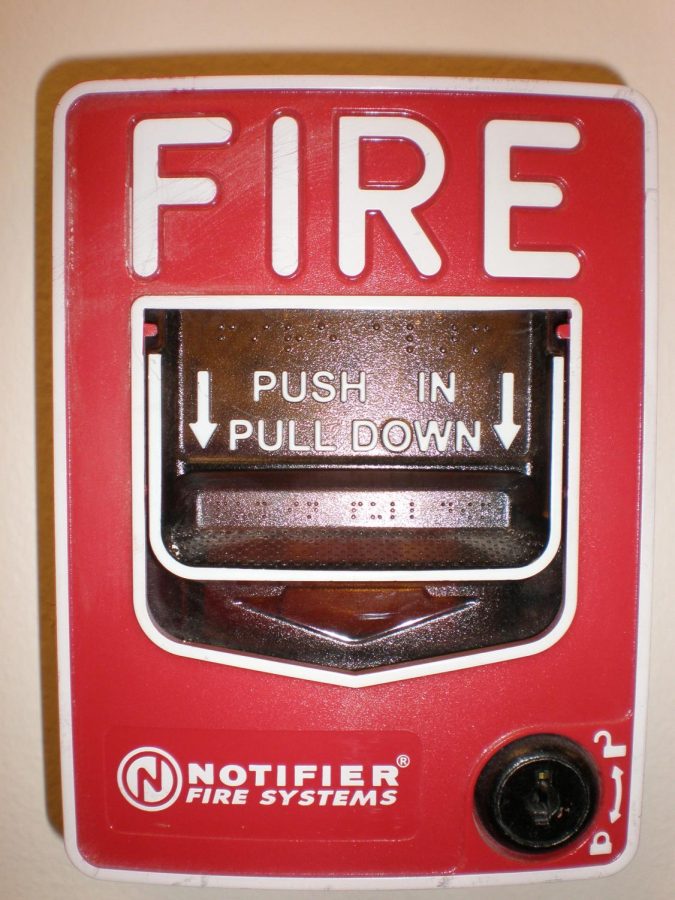 Pc:google
Principals, teachers or other school staff must inspect all exists daily to ensure that stairways, doors, and other exists are working properly and are unblocked.
On the day of the drill, the emergency drill alarm should be sounded on the school fire alarm system.
Make sure that everyone can recognize the sound of the alarm and knows what to do when it sounds.  Exit paths should be obvious and kept free of obstruction.  While it's important to make sure that students leave the building as quickly as possible, order is more important than speed when it comes to conducting a safe fire drill.
Once everyone has safely existed the building, then they should remain outside at a predetermined location until it's all clear.
Pc:google