101 freeway remains closed
Hang on for a minute...we're trying to find some more stories you might like.
The 101 freeway has been flooded with mud and debris due to the rain these past days in California. This freeway is the prime route between Ventura and Santa Barbara.
This mudslide, which has killed at least 15 and many others still missing, occurred between Cold Springs and Toro canyons. Montecito is also conjoined with these dangerous mudslides. Due to the heavy amounts of rain, tons of debris flow barred onto the 101.
According to the Highway patrol, the 101 is closed southbound at Milpas street in Santa Barbara and northbound at state route 150. The 101 freeway will remain closed until Thursday due to poor conditions.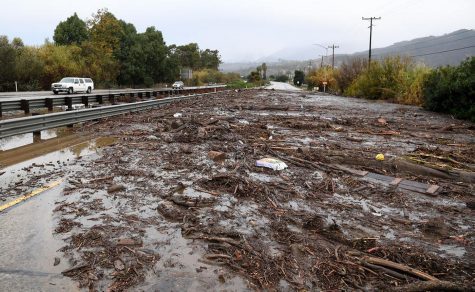 This image shows a great mudslide, the remains of the rain storm along the road, Northbound of the 101 freeway in Carpinteria. Tuesday morning.
A view from Olive Mill Road in Montecito.