Lavar Ball pulls Li Angelo out of UCLA ?
Hang on for a minute...we're trying to find some more stories you might like.
Lavar Ball is pulling out Li Angelo Ball from UCLA and off its Basketball team, as the freshman still serves an indefinite suspension for shoplifting in China. Li Angelo never played for the team. Lavar thought it was unfair after the chargers against him. Lavar also said that they are exploring things for Gelo and that he is going to make him a better player for the NBA draft than UCLA ever could.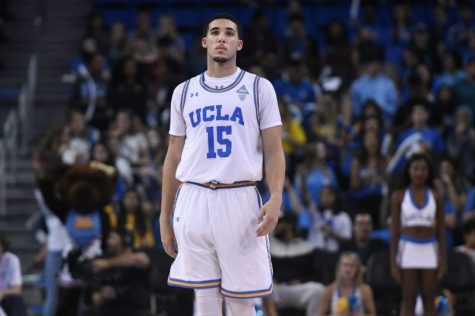 ""We learned today of Li Angelo Ball's intention to withdraw from UCLA," Alford said in a statement. "We respect the decision he and his family have made, and we wish him all the best in the future.""
"His only formal appearance in a UCLA uniform came during an exhibition game against Cal State Los Angeles in which he scored 11 points in 16 minutes off the bench. LaVar had said last month that Li Angelo would attend UCLA for only one season before declaring for the NBA draft, following the path of his older brother."
Credits: http://www.latimes.com/sports/nba/la-sp-ucla-lavar-ball-20171204-story.html,