Stomach of Steel
Hang on for a minute...we're trying to find some more stories you might like.
Indian surgeons remove 263 coins and 100 nails from man's stomach.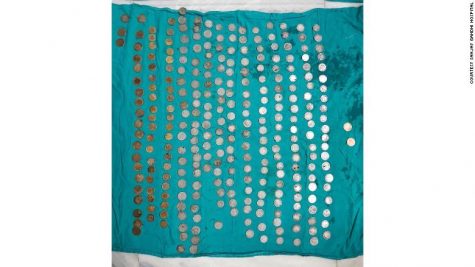 Credit: CNN
A man who went to the doctor in India complaining of abdominal pain was found to have nearly 12 pounds of metal objects in his stomach. Maksood Khan, 28, a rickshaw driver from Satna district in the central state of Madhya Pradesh, was admitted to Sanjay Gandhi Hospital on November 19.
Doctors initially believed he was suffering from food poisoning, until tests revealed the contents of his stomach.
"He had been complaining of the pain for the last one month. After the general examination, we found that he had an infection in the abdomen and low blood pressure, he was in a critical condition," said Dr. Priyank Sharma.
The surgery took three hours to perform and now he is out of danger.