Final Vans Warped Tour 2018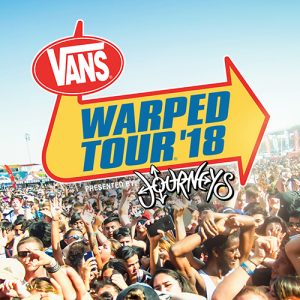 Hang on for a minute...we're trying to find some more stories you might like.
Kevin Lyman, one of the founders and producers of Warped Tour, has announced that next year will be the last run of the Vans Warped Tour.
The Vans Warped Tour started back in 1995 and has continued for the past 23 summers. Vans Warped Tour has been a way for artists to share their music with others and has become a way for people to discover new bands. It has always been something that many band-loving teenagers long to go to.
Warped tour has helped many bands and artists start off their careers. This tour was an early supporter of bands such as Blink-182, Paramore, and No Doubt. They also supported acts such as Katy Perry, Eminem, and Kid Rock when they too were barely breaking through the music industry.
Many years have passed, bands come and go. Acts get famous all around the world, and some barely make it to their fifth year without breaking up. What ever the case is, Warped Tour is a place where these bands, acts, and solo artists get to connect with their fans and form a stable fan base. It will truly be missed by both receiving ends. Fans will miss the event that has been the highlight of their many summers, and bands will miss the opportunity to connect with their fans as well as other bands on the tour.
Although the newer generations won't have this opportunity, the fans that have gotten to be a part of the many Vans Warped Tours, would like to give their thanks to all the producers, bands, stage-hands, managers, non-profit organizations and everyone that has made Warped Tour possible for the last 23 years.
Would you like to attend the last Vans Warped Tour? Purchase tickets now at vanswarpedtour.com
You won't regret it.
Information Credit:
Billboard Interview with Kevin Lyman 
Final tour official announcement