Rio Mesa's Great Season Comes to an End
Hang on for a minute...we're trying to find some more stories you might like.
The Rio Mesa High School football team didn't let go of its unbeaten season."I was sure we were going to win with the mistakes that were being made out on the field," head coach Jim Bittner said. Rio mesa had a great season. Their coach did a great job coaching their team but, the dynamic tandem of Devon Williams carried host, Antelope Valley, to a 70-56 over top-seeded Rio Mesa in the CIF-Southern Section Division 8 semi-finals on Friday night.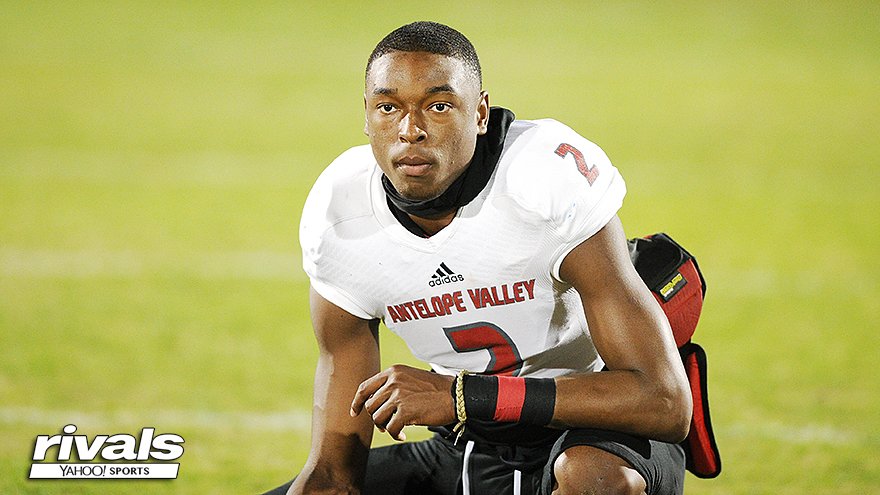 Devon Williams is the star of Antelope Valley High School football team. His performance was so great, it briefly outshines Williams, A 6-foot-4 five-star recruit who has been offered by Alabama, Florida State, Notre Dame and much of the Pac-12 Conference. He had nine catches for 125 yards.
Rio mesa's Senior quarterback, Austin Maciel, threw for the school-record 485 yards and four touchdowns. Three of them where to senior tight end Robert Gaona. He had seven great catches for 167 yards.
Austin maciel and Robert Gaona celebrating after the touchdown. Robert was the secret weapon for Rio mesa this past game. but, the longest winning streak in Rio Mesa history ended in the scoreboard-busting flurry of the highest-scoring regulation game to include a Ventura County school. Rio mesa will be back to the playoffs next year.