Australia Legalizing Same Sex Marriage
Hang on for a minute...we're trying to find some more stories you might like.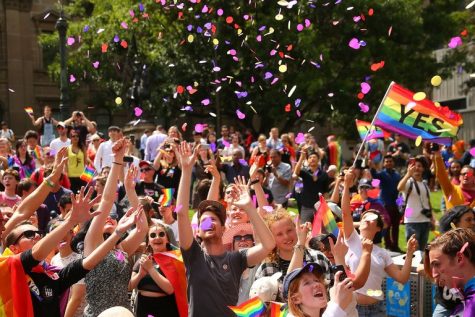 On November 15, 2017, Australia finally legalized same sex marriage. More than 60% agreed on changing the law to allow same sex marriage, 30% opposed of it. It took two months to tally up the votes, they were hoping they would get the results before Christmas and they did.
Hundreds of people went to the rally to hear about the announcement as well. They had confetti and rainbow colored powder for the celebration. Many people were overjoyed about this announcement but, there were a lot of people that weren't so happy about this decision.
The Prime Minister voted "Yes" for this decision and also encouraged others to do so. He also said in his announcement, "They voted yes for fairness, they voted yes for commitment, they voted yes for love." Some complained about how long it took for this voting to happen because gays have been wanting this law for years and they barely made it but, other than that they are finally proud of their country because of this decision.
Info. and Photo Credit: New York Times