Deaf Singer on America's Got Talent
Hang on for a minute...we're trying to find some more stories you might like.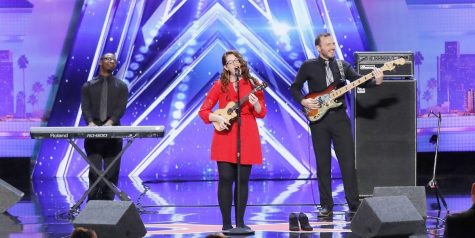 Mandy Harvey is a deaf singer that appeared on America's got Talent. Although she is deaf, she has a gift that allows her to express feelings and voice. Mandy feels the rhythm of the music through her feet.
Since singing on the show, Mandy has received backlash from others in the deaf community. Many deaf people do not agree with her singing. They say she is supporting a "hearing" activity and deaf people should not take part.
Mandy Harvey was not born deaf. She lost her hearing through a connective tissue disorder and was legally deaf at 19. Because of this, she was forced out of her music program and music had to be put away for a while. Mandy learned how to manage being deaf and how to perform without being to able to hear, but the deaf community had a negative response.
Mandy stated that: "When you're doing something that is living inside the hearing world, such as music and singing, it can be frowned upon, because we're supposed to be encouraging ASL [American Sign Language] only."
Mandy toured with small recording studios before eventually going on to America's Got Talent. She performed an original song called "Try" that she wrote about losing her hearing and earned a golden buzzer from Simon Cowell. She moved onto the finals on the show where she finished fourth.
http://www.newshub.co.nz/home/entertainment/2017/11/deaf-community-sends-death-threats-to-deaf-singer-mandy-harvey.html
https://www.theguardian.com/commentisfree/2017/nov/27/deaf-singer-americas-got-talent-finalist-mandy-harvey-oralism-sign-language