Meet Destiny Mejia
Hang on for a minute...we're trying to find some more stories you might like.
 "Destiny Mejia"
Honey D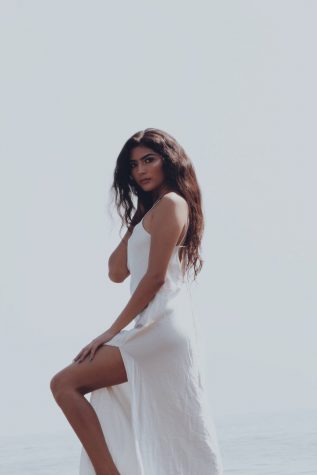 1.Do you remember your first makeup item?
"Lip gloss."
2.Do you have a favorite place to shop for makeup?
"I love Ulta because I feel as if they have a wide variety. They sell more than just high end products."
3.Which celebrity always has great makeup and why?
"JLO because she is a true flowing goddess but, RIRI always slaying with all her looks!"
4.Five favorite Beauty Gurus
Daisy Marquez aaaa….LOL
Desi Perkins
Katy
Jenny69
LuLu
5.What do you love about makeup?
"That it brings confidence into ones life. Everyone should feel beautiful in their own skin but, trust ya girl likes to be snatched."
6.What are your strength and weaknesses?
Weakness:" I'm very blunt lol, stubborn..haha"
Strength: "NO ME DEJO" – "I don't let others offend me or my loved ones + I speak for what is right."
7.What beauty tips do you swear by?
The more setting spray, the more dewy, glowy , + will last longer
Cream highlight under powder highlight
Outline lips with dark lip liner fill with light liner
Bake face but, apply color pressed powder on top!!!
8.What do you think about the size 0 controversy and what size are you?
"I think it is dumb. It shouldn't be a controversy. I am a size 0 but, honestly I am trying to gain weight. Your size does not define your character nor your ability to be a model. Everyone should feel beautiful in their own skin."
9. How did you feel when you did your first ever photo shoot ?
"It was actually in Mexico. It was very unexpected but, it came so naturally. I was so comfortable in front of the camera. It was as if the world just stops when I pose and the camera click."
10.How do bashers affect you ?
"They don't, everyone will always have something to say. I am not perfect, nor do I try to be. I love my flaws. It is apart of me and no one can change me. Bashers are people who envy my life but, there is nothing to envy because I'm just like everyone else."
11.Why do you want to work as a model?Why are you interested in this career?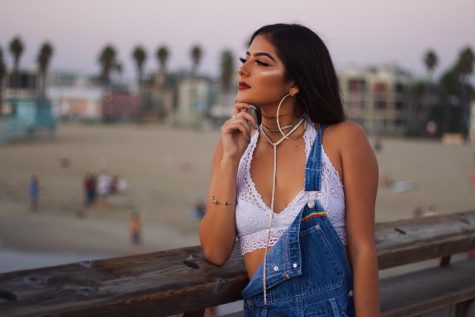 "I want to be an entrepreneur. I want to be a model because it is a passion of mine but, I want to have my own clothing line and be actively involved in politics. There is so much in life just to stick to one career but, my overall life goal is to make an impact, to help others, to better someones life."
12.What is the best advice you can give to someone?
"Our world is too big to be like everyone else, be unique and do what others are too afraid to do. People will try to stop you but, YOU are in charge of how your life goes. Treasure little moments and enjoy life." -Destiny Mejia/ Honey D
13. What is the most important thing that guys should understand about a girl and it seems to you that they don't understand?
"That life for girls is 10x harder than for a boy in every aspect. We aren't taken seriously. Women are just as intelligent and capable of doing a mans job. Women are STRONG, we go through hell and back and still manage to keep going. I respect ALL women because trust me baby girl… I know."
14.How is it like having a sister in the Beauty guru community?
"It is cool. I am very proud of my big sister. It does suck that she is always busy but, that's her career."